Inspired by our office CPO (Chief Puppy Officer), Sidekick is Ready Training Online's brand-new companion feature designed to enhance the user experience in trainingGrid®. Sidekick's interactive functionality helps employees find answers to frequently asked questions and walk through new features and releases.
Who's your sidekick?
Share photos of your sidekick using the button below so we can all appreciate the sidekicks who support us every day.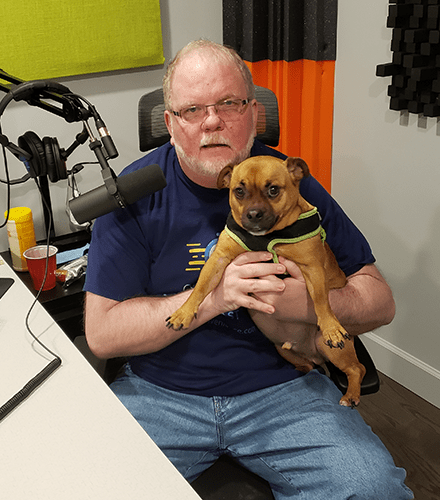 Jeff (CEO) with Porkchop (our sidekick)
Take the Stress Out of Support
Nowadays, it's hard to find good, consistent, and available support you can trust. Digging for support phone numbers, waiting on hold for what seems like forever, and dealing with answering services can be stressful and takes up valuable time you and your employees could be using to run your business.
Unlike other costly support systems, the stellar in-house support team at Ready Training Online® strives to provide the high standard of support you deserve. And now, we have an additional tool available to support users within trainingGrid®.
Sidekick's always there when
he's
needed, helping
employees find answers to their
trainingGrid
®
questions
whenever
they need it
. 
Sidekick help
s
navigate employees
through certain
trainingGrid
®
features or functions using step-by-step popup guides
.
Hands-on experience
helps them not only
complete the task now
but also
better
retain
the information for next time
.
When employees
understand
how to use
trainingGrid
® and
know
more support is easily accessible
,
they'll
be able to focus
on the most important
part of
the learning management system
—
their training
.
Something Powerful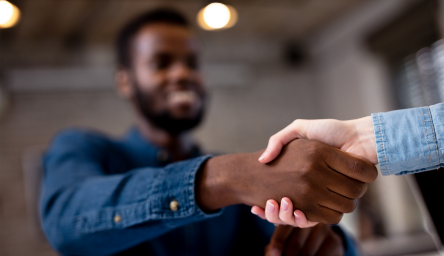 Interested in a Full Solution?
RTO® specializes in designing training solutions that fit your specific needs. Contact us for more information about our online training or our LMS subscription packages.
Already an RTO® Client?
If you're a current subscriber, we can customize your solution as your training goals change. Contact your account manager to make modifications to your existing training network.
Ready Training Online
Full-Service Training & Learning Management Solutions